2020 Edition – The Best Hotels in the World

There are more than 9,000 hotels and resorts worldwide which have officially or self-declared 5 stars. From these we have sorted out the hotels, which are actually among the world's leading ones and are rightly distinguished with 5 stars. Up to 1,500 hotels and resorts in 106 countries representing the top level of the international hotel industry.
These hotels and resorts are recommended by graduates of Swiss Hotel Association – Hotel Management Schools, acting worldwide as hotel executives of leading luxury hotels and resorts.

In alphabetic order by country:
Andorra | Andorra la Vella | Sport Hermitage
Anguilla | Belmond Cap Juluca
Anguilla | Four Seasons
Antigua and Barbuda | Antigua | Carlisle Bay
Antigua and Barbuda | Antigua | Hermitage Bay
Antigua and Barbuda | Antigua | Jumby Bay
Argentina | Buenos Aires | Alvear Art
Argentina | Buenos Aires | Alvear Palace
Argentina | Buenos Aires | Faena
Argentina | Buenos Aires | Four Seasons
Argentina | Buenos Aires | Palacio Duhau Park Hyatt
Argentina | Cafayate | Grace
Argentina | Mendoza | Park Hyatt
Argentina | San Carlos de Bariloche | Llao Llao
Argentina | Ushuaia | Arakur Ushuaia
Armenia | Yerevan | Alexander
Australia | Adelaide | Mayfair
Australia | Brisbane | Ovolo Inchcolm
Australia | Burswood (Perth) | Crown Metropol
Australia | Burswood (Perth) | Crown Towers
Australia | Canberra | Hyatt a Park Hyatt
Australia | Coles Bay | Saffire Freycinet
Australia | Hayman Island (Late 2019)
Australia | Kangaroo Island | Southern Ocean Lodge
Australia | Katoomba | Lilianfels Blue Mountains
Australia | Melbourne | Crown Towers
Australia | Melbourne | Grand Hyatt
Australia | Melbourne | Langham
Australia | Melbourne | Park Hyatt
Australia | Perth | COMO Treasury
Australia | Sydney | Amora Jamison
Australia | Sydney | Establishment
Australia | Sydney | Four Seasons
Australia | Sydney | Langham
Australia | Sydney | Park Hyatt
Australia | Wolgan Valley | Emirates One&Only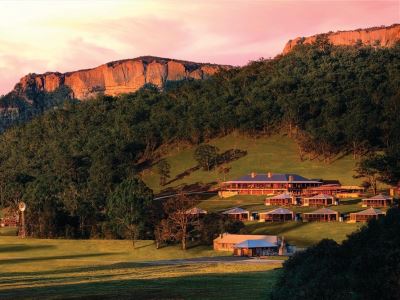 Australia | Yulara | Longitude 131
Austria | Achenkirch | Posthotel
Austria | Finkenberg | Stock Resort
Austria | Fiss | Schlosshotel
Austria | Going | BioStanglwirt
Austria | Hof | Schloss Fuschl Resort
Austria | Ischgl | Trofana Royal
Austria | Jochberg | Kempinski Das Tirol
Austria | Kitzbühel | A-Rosa Kitzbühel
Austria | Kitzbühel | Austria Trend Schloss Lebenberg
Austria | Kitzbühel | Tennerhof
Austria | Lech | Aurelio
Austria | Lech | Gasthof Post
Austria | Lech | Schneider Almhof
Austria | Neustift im Stubaital | Jagdhof
Austria | Salzburg | Goldener Hirsch
Austria | Salzburg | Sacher
Austria | Seefeld | Astoria Relax
Austria | Seefeld | Klosterbräu
Austria | Telfs-Buchen | Interalpen-Tyrol
Austria | Velden | Falkensteiner Schloss
Austria | Vienna | Bristol
Austria | Vienna | Guesthouse Vienna
Austria | Vienna | Imperial
Austria | Vienna | Meliã
Austria | Vienna | Palais Coburg Residenz
Austria | Vienna | Palais Hansen Kempinski
Austria | Vienna | Park Hyatt
Austria | Vienna | Ritz-Carlton
Austria | Vienna | Sacher
Austria | Vienna | Sans Souci
Austria | Vienna | Sofitel Stephansdom
Austria | Zürs | Thurnhers Alpenhof
Austria | Zürs | Zürserhof
Azerbaijan | Baku | Fairmont
Azerbaijan | Baku | Four Seasons
Azerbaijan | Quba | Sahdag
Bahamas | Ocean Club Four Seasons
Bahrain | Manama | Four Seasons
Bahrain | Manama | Jumeirah Royal Saray
Barbados | Sandy Lane
Belgium | Bruges | Dukes' Palace
Belgium | Brussels | Amigo
Belgium | Brussels | Steigenberger Wiltcher's
Belgium | Spa | Manoir de Lebioles
Bhutan | Bumthan | Amankora
Bhutan | Gangtey | Amankora
Bhutan | Paro | Amankora
Bhutan | Paro | COMO Uma
Bhutan | Punakha | Amankora
Bhutan | Punakha | COMO Uma
Bhutan | Thimphu | Amankora
Brazil | Foz do Iguacu | Belmond das Cataratas
Brazil | Governador Celso Ramos | Ponta dos Ganchos
Brazil | Porto Feliz | Fasano Boa Vista
Brazil | Rio de Janeiro | Belmond Copacabana Palace
Brazil | Rio de Janeiro | Emiliano
Brazil | Rio de Janeiro | Fasano
Brazil | Sao Paulo | Emiliano
Brazil | Sao Paulo | Fasano
Brazil | Sao Paulo | Palacio Tangara
Brazil | Sao Paulo | Unique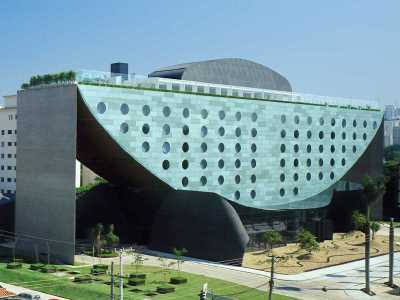 British Virgin Islands | Peter Island
British Virgin Islands | Rosewood Little Dix Bay
Brunei | Kampong Jerudong | Empire & Country Club
Bulgaria | Sofia | Balkan
Bulgaria | Sofia | Sense
Cambodia | Phnom Penh | Raffles Le Royal
Cambodia | Siem Reap | Amansara
Cambodia | Siem Reap | Park Hyatt
Cambodia | Siem Reap | Raffles Grand d'Angkor
Cambodia | Sihanoukville | Song Saa Private Island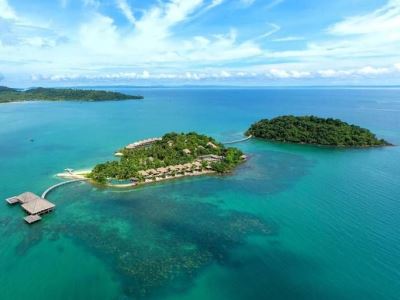 Canada | Montreal | Le Mount Stephen
Canada | Montreal | Le St-James
Canada | Toronto | Four Seasons
Canada | Toronto | Hazelton
Canada | Toronto | St. Regis
Canada | Toronto | Windsor Arms
Canada | Vancouver | Fairmont Pacific Rim
Canada | Vancouver | Rosewood Georgia
Canada | Whistler | Four Seasons
Chile | Santiago | Singular
China, P.R. of | Beijing, Beijing Municipality | Aman at Summer Palace
China, P.R. of | Beijing, Beijing Municipality | Bulgari
China, P.R. of | Beijing, Beijing Municipality | Commune by the Great Wall
China, P.R. of | Beijing, Beijing Municipality | Conrad
China, P.R. of | Beijing, Beijing Municipality | Eclat
China, P.R. of | Beijing, Beijing Municipality | Fairmont
China, P.R. of | Beijing, Beijing Municipality | Four Seasons
China, P.R. of | Beijing, Beijing Municipality | Kerry
China, P.R. of | Beijing, Beijing Municipality | Legendale
China, P.R. of | Beijing, Beijing Municipality | Mandarin Oriental Wangfujing (2019)
China, P.R. of | Beijing, Beijing Municipality | NUO
China, P.R. of | Beijing, Beijing Municipality | NUO Chang'an (fr. Raffles)
China, P.R. of | Beijing, Beijing Municipality | Opposite House
China, P.R. of | Beijing, Beijing Municipality | Park Hyatt
China, P.R. of | Beijing, Beijing Municipality | Peninsula
China, P.R. of | Beijing, Beijing Municipality | PuXuan
China, P.R. of | Beijing, Beijing Municipality | Rosewood
China, P.R. of | Beijing, Beijing Municipality | St. Regis
China, P.R. of | Beijing, Beijing Municipality | Waldorf=Astoria
China, P.R. of | Changbaishan, Jilin Province | Park Hyatt
China, P.R. of | Changsha, Hunan Province | Meixi Lake
China, P.R. of | Changsha, Hunan Province | St. Regis
China, P.R. of | Chengdu, Sichuan Province | Ritz-Carlton
China, P.R. of | Chengdu, Sichuan Province | St. Regis
China, P.R. of | Conghua, Guangdong Province | Imperial Springs
China, P.R. of | Dalian, Liaoning Province | Castle
China, P.R. of | Dongguan, Guangdong Province | Mission Hills Resort
China, P.R. of | Fuyang, Zhejiang Province | Fuchun
China, P.R. of | Guangzhou, Guangdong Province | Four Seasons
China, P.R. of | Guangzhou, Guangdong Province | Mandarin Oriental
China, P.R. of | Guangzhou, Guangdong Province | Park Hyatt
China, P.R. of | Guangzhou, Guangdong Province | W
China, P.R. of | Guilin, Guangxi Zhuang Autonomous Region | White House
China, P.R. of | Haikou, Hainan Province | Hilton Meilan
China, P.R. of | Haikou, Hainan Province | Ritz-Carlton
China, P.R. of | Hangzhou, Zhejiang Province | Amanfayun
China, P.R. of | Hangzhou, Zhejiang Province | Azure Qiantang
China, P.R. of | Hangzhou, Zhejiang Province | Banyan Tree
China, P.R. of | Hangzhou, Zhejiang Province | Chaptel
China, P.R. of | Hangzhou, Zhejiang Province | Four Seasons at West Lake
China, P.R. of | Hangzhou, Zhejiang Province | Park Hyatt
China, P.R. of | Hong Kong, Hong Kong SAR | Four Seasons
China, P.R. of | Hong Kong, Hong Kong SAR | Grand Hyatt
China, P.R. of | Hong Kong, Hong Kong SAR | Hullett House
China, P.R. of | Hong Kong, Hong Kong SAR | InterContinental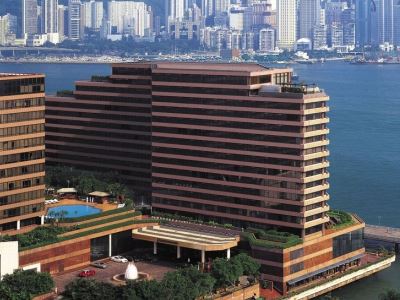 China, P.R. of | Hong Kong, Hong Kong SAR | Landmark Mandarin Oriental
China, P.R. of | Hong Kong, Hong Kong SAR | Langham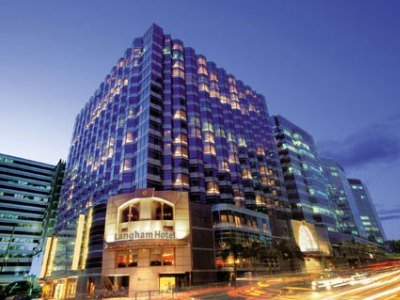 China, P.R. of | Hong Kong, Hong Kong SAR | Mandarin Oriental
China, P.R. of | Hong Kong, Hong Kong SAR | Murray
China, P.R. of | Hong Kong, Hong Kong SAR | Peninsula
China, P.R. of | Hong Kong, Hong Kong SAR | Ritz-Carlton
China, P.R. of | Hong Kong, Hong Kong SAR | Rosewood
China, P.R. of | Hong Kong, Hong Kong SAR | Upper House
China, P.R. of | Jiuzhaigou County, Sichuan Province | Ritz-Carlton (Late 2019)
China, P.R. of | Ledong County, Hainan Province | Wyndham Grand Plaza Royale Longmu Bay
China, P.R. of | Lhasa, Tibet Autonomous Region | St. Regis
China, P.R. of | Lijiang, Yunnan Province | Amandayan
China, P.R. of | Lijiang, Yunnan Province | Grand Hyatt
China, P.R. of | Lingshui County, Hainan Province | Raffles
China, P.R. of | Macau, Macau SAR | Banyan Tree
China, P.R. of | Macau, Macau SAR | Four Seasons Cotai Strip
China, P.R. of | Macau, Macau SAR | Mandarin Oriental
China, P.R. of | Macau, Macau SAR | Ritz-Carlton
China, P.R. of | Macau, Macau SAR | St. Regis
China, P.R. of | Nanjing, Jiangsu Province | Grand Mansion
China, P.R. of | Ningbo, Zhejiang Province | Park Hyatt
China, P.R. of | Sanya, Hainan Province | Anantara
China, P.R. of | Sanya, Hainan Province | Banyan Tree
China, P.R. of | Sanya, Hainan Province | Conrad Haitang Bay
China, P.R. of | Sanya, Hainan Province | Edition
China, P.R. of | Sanya, Hainan Province | InterContinental
China, P.R. of | Sanya, Hainan Province | Mandarin Oriental
China, P.R. of | Sanya, Hainan Province | Park Hyatt Sunny Bay
China, P.R. of | Sanya, Hainan Province | Rosewood
China, P.R. of | Sanya, Hainan Province | Royal Begonia
China, P.R. of | Sanya, Hainan Province | St. Regis Yalong Bay
China, P.R. of | Shanghai, Shanghai Municipality | Ahn Luh Zhujiajiao
China, P.R. of | Shanghai, Shanghai Municipality | Banyan Tree on the Bund
China, P.R. of | Shanghai, Shanghai Municipality | Bellagio
China, P.R. of | Shanghai, Shanghai Municipality | Bulgari
China, P.R. of | Shanghai, Shanghai Municipality | Capella Jian Ye Li
China, P.R. of | Shanghai, Shanghai Municipality | Fairmont Peace
China, P.R. of | Shanghai, Shanghai Municipality | Four Seasons Pudong
China, P.R. of | Shanghai, Shanghai Municipality | Mandarin Oriental Pudong
China, P.R. of | Shanghai, Shanghai Municipality | Middle House
China, P.R. of | Shanghai, Shanghai Municipality | Park Hyatt
China, P.R. of | Shanghai, Shanghai Municipality | Peninsula
China, P.R. of | Shanghai, Shanghai Municipality | PuLi
China, P.R. of | Shanghai, Shanghai Municipality | Ritz-Carlton Pudong
China, P.R. of | Shanghai, Shanghai Municipality | St. Regis Jingan
China, P.R. of | Shanghai, Shanghai Municipality | Twelve at Hengshan
China, P.R. of | Shanghai, Shanghai Municipality | Waldorf=Astoria on the Bund
China, P.R. of | Shenzhen, Guangdong Province | Four Seasons
China, P.R. of | Shenzhen, Guangdong Province | Langham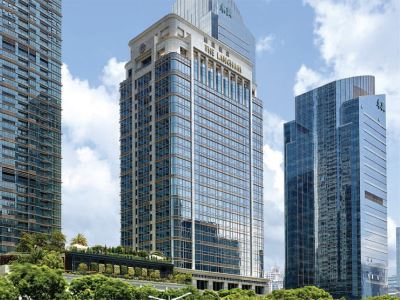 China, P.R. of | Shenzhen, Guangdong Province | Mission Hills Resort
China, P.R. of | Shenzhen, Guangdong Province | Ritz-Carlton
China, P.R. of | Shenzhen, Guangdong Province | St. Regis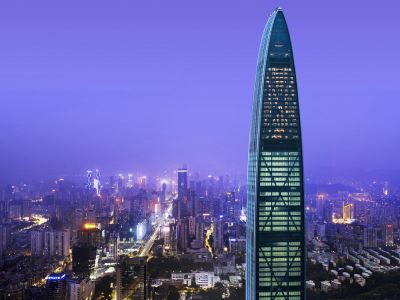 China, P.R. of | Tianjin, Tianjin Municipality | Astor
China, P.R. of | Tianjin, Tianjin Municipality | Four Seasons
China, P.R. of | Tianjin, Tianjin Municipality | Ritz-Carlton
China, P.R. of | Tianjin, Tianjin Municipality | St. Regis
China, P.R. of | Xi'an, Shaanxi Province | Sofitel Legend Peoples Grand
China, P.R. of | Xiamen, Fujian Province | Langham Place
China, P.R. of | Yangshuo County, Guangxi Zhuang Autonomous Region | Banyan Tree
China, Rep. of (Taiwan) | Nantou | Lalu Sun Moon Lake
China, Rep. of (Taiwan) | Taipei | Grand Mayfull
China, Rep. of (Taiwan) | Taipei | Grand View Beitou
China, Rep. of (Taiwan) | Taipei | Mandarin Oriental
China, Rep. of (Taiwan) | Taipei | Okura Prestige
China, Rep. of (Taiwan) | Taipei | W
Colombia | Cartagena | Sofitel Legend Santa Clara
Costa Rica | Gulf of Papagayo | Four Seasons at Peninsula Papagayo
Costa Rica | San Isidro de El General | Hacienda Alta Gracia
Croatia | Dubrovnik | Pucic Palace
Croatia | Dubrovnik | Villa
Croatia | Mali Losinj | Alhambra & Villa Augusta
Croatia | Mali Losinj | Bellevue
Croatia | Rovinj | Lone
Croatia | Rovinj | Monte Mulini
Croatia | Zagreb | Esplanade
Cyprus | Kouklia | Sensatori Aphrodite Hills
Cyprus | Limassol | Amathus
Cyprus | Paphos | Annabelle
Cyprus | Paphos | Elysium
Cyprus | Pissouri | Columbia
Cyprus | Polis | Anassa
Czech Republic | Karlovy Vary | Grandhotel Pupp
Czech Republic | Prague | Augustine
Czech Republic | Prague | Carlo IV (fr. Boscolo)
Czech Republic | Prague | Four Seasons
Czech Republic | Prague | Grand Mark
Czech Republic | Prague | Mandarin Oriental
Denmark | Copenhagen | D'Angleterre
Denmark | Copenhagen | Nimb
Dominican Rep. | La Romana | Casa de Campo
Dominican Rep. | Playa Grande | Amanera
Dominican Rep. | Puerto Plata | Casa Colonial Beach
Dominican Rep. | Punta Cana | Eden Roc at Cap Cana
Egypt | Alexandria | Four Seasons
Egypt | Aswan | Sofitel Legend Old Cataract
Egypt | Cairo | Fairmont Nile City
Egypt | Cairo | Four Seasons at Nile Plaza
Egypt | Cairo | St. Regis (Late 2019)
Egypt | Cairo, Giza | Four Seasons Cairo at the First Residence
Egypt | Cairo, Giza | Marriott Mena House
Egypt | El Gouna | Sheraton Miramar Resort El Gouna
Egypt | El Gouna | Steigenberger Golf Resort
Egypt | Hurghada | Baron Palace Sahl Hasheesh
Egypt | Hurghada | Oberoi Sahl Hasheesh
Egypt | Luxor | Sofitel Winter Palace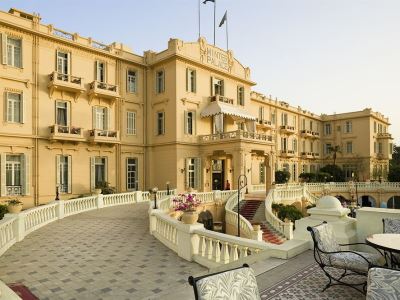 Egypt | Sharm El Sheikh | Four Seasons
Egypt | Sharm El Sheikh | Le Royale (fr. Sonesta)
Egypt | Sharm El Sheikh | Moevenpick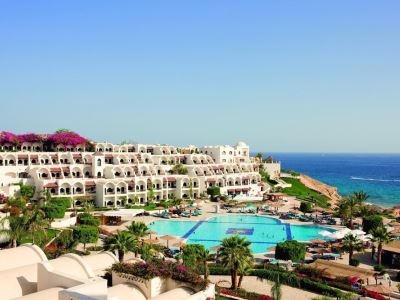 Egypt | Sharm El Sheikh | Sunrise Grand Select Arabian Beach
Egypt | Soma Bay | Kempinski
Egypt | Soma Bay | Sentido Palm Royale
Egypt | Soma Bay | Sheraton
Egypt | Taba | Miramar
Estonia | Tallinn | Three Sisters
Ethiopia | Addis Ababa | Sheraton
Fiji | Fiji | Laucala Island Resort
Fiji | Fiji | Likuliku Lagoon
Finland | Helsinki | Kämp
France | Aix-en-Provence | Villa Gallici
France | Antibes | Du Cap-Eden-Roc
France | Avignon | La Mirande
France | Bagnols | Château de Bagnols
France | Bandol | Île Rousse
France | Beaulieu-sur-Mer | La Réserve de Beaulieu
France | Biarritz | Du Palais
France | Biarritz | Le Régina
France | Bordeaux | InterContinental Le Grand
France | Cannes | Grand Hyatt Martinez
France | Cannes | InterContinental Carlton
France | Cannes | JW Marriott
France | Cannes | Majestic Barrière
France | Carcassonne | De la Cité
France | Chantilly | Auberge du Jeu de Paume
France | Courchevel | Aman Le Mélézin
France | Courchevel | Cheval Blanc
France | Courchevel | K2
France | Courchevel | L'Apogée
France | Courchevel | Les Airelles
France | Courchevel | Saint-Joseph
France | Courchevel | Saint-Roch
France | Deauville | Normandy Barrière
France | Deauville | Royal Barrière
France | Dinard | Castelbrac
France | Dinard | Grand Barrière
France | Eugénie-les-Bains | Les Prés d'Eugénie
France | Évian-les-Bains | Royal
France | Èze | Château de la Chèvre d'Or
France | Èze | Château Eza
France | Gargas | La Coquillade
France | Gassin | Le Mas de Chastelas
France | Gassin | Villa Belrose
France | Gordes | Bastide de Gordes
France | Grasse | Bastide Saint-Antoine
France | Honfleur | La Ferme Saint-Siméon
France | La Baule-Escoublac | L'Hermitage Barrière
France | La Chapelle-en-Serval | Tiara Château Mont Royal
France | Le Castellet | Du Castellet
France | Le Lavandou | Le Club de Cavalière
France | Le Puy-Sainte-Reparade | Villa La Coste
France | Les Baux de Provence | Baumanière
France | Lyon | Cour des Loges
France | Lyon | Villa Florentine
France | Lyon | Villa Maïa
France | Martillac | Les Sources de Caudalie
France | Megève | Chalet du Mont d'Arbois
France | Megève | Le Fer à Cheval
France | Megève | Les Fermes de Marie
France | Méribel | Le Kaïla
France | Montbazon | Château d'Artigny
France | Nice | Negresco
France | Paris | Balzac
France | Paris | Banke
France | Paris | Bristol
France | Paris | Buddha-Bar
France | Paris | Burgundy
France | Paris | Costes
France | Paris | D'Aubusson
France | Paris | De Crillon
France | Paris | De La Trémoille
France | Paris | Fouquet's Barrière
France | Paris | Four Seasons George V
France | Paris | La Réserve
France | Paris | Lancaster
France | Paris | Les Bains
France | Paris | Lutetia
France | Paris | Mandarin Oriental
France | Paris | Meurice
France | Paris | Park Hyatt Vendôme
France | Paris | Peninsula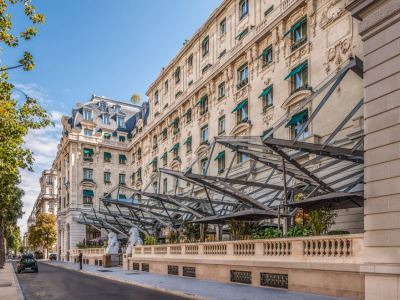 France | Paris | Plaza Athénée
France | Paris | Prince de Galles
France | Paris | Relais Christine
France | Paris | Ritz
France | Paris | Royal Monceau Raffles
France | Paris | Saint-James
France | Paris | San Regis
France | Paris | Shangri-La
France | Porto-Vecchio | Casadelmar
France | Ramatuelle | La Réserve
France | Ramatuelle | Villa Marie
France | Reims | Château Les Crayères
France | Roquebrune-Cap-Martin | Monte Carlo Beach
France | Saint-Jean-Cap-Ferrat | Le Grand-du Cap-Ferrat (Four Seasons)
France | Saint-Jean-Cap-Ferrat | Royal Riviera
France | Saint-Jean-de-Luz | Grand Thalasso
France | Saint-Paul-de-Vence | Le Mas de Pierre
France | Saint-Paul-de-Vence | Le Saint-Paul
France | Saint-Tropez | Byblos
France | Saint-Tropez | Château de la Messardière
France | Saint-Tropez | De Paris
France | Saint-Tropez | La Bastide de Saint-Tropez
France | Saint-Tropez | Résidence de la Pinède
France | Saint-Tropez | Sezz
France | Tourrettes | Domaine de Terre Blanche Spa Golf Resort
France | Vence | Château Saint-Martin
France | Veyrier-du-Lac | Yoann Conte Bord du Lac d'Annecy
French Polynesia | Bora Bora | Conrad
French Polynesia | Bora Bora | Four Seasons
French Polynesia | Bora Bora | St. Regis
French Polynesia | Tetiaroa | Brando
Germany | Bad Laasphe | Jagdhof Glashütte
Germany | Bad Peterstal-Griesbach | Dollenberg
Germany | Baden-Baden | Brenners Park-Hotel Spa
Germany | Baiersbronn | Bareiss im Schwarzwald
Germany | Baiersbronn | Traube-Tonbach
Germany | Bergisch Gladbach | Grandhotel Schloss Bensberg
Germany | Berlin | Adlon Kempinski
Germany | Berlin | Am Steinplatz (Autograph by Marriott)
Germany | Berlin | Das Stue
Germany | Berlin | De Rome
Germany | Berlin | Grand Hyatt
Germany | Berlin | Regent
Germany | Berlin | Ritz-Carlton
Germany | Berlin | Schlosshotel by Patrick Hellmann
Germany | Berlin | Sofitel Kurfürstendamm
Germany | Berlin | Waldorf=Astoria
Germany | Berlin | Westin Grand
Germany | Bonn | Kameha Grand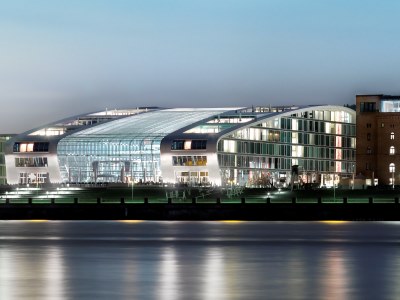 Germany | Bremen | Dorint Park
Germany | Cologne | Althoff Dom (2020)
Germany | Cologne | Excelsior Ernst
Germany | Cologne | Hyatt Regency
Germany | Dresden | Gewandhaus (Autograph by Marriott)
Germany | Dresden | Taschenbergpalais Kempinski
Germany | Dusseldorf | Breidenbacher Hof
Germany | Dusseldorf | Hyatt Regency
Germany | Dusseldorf | InterContinental
Germany | Dusseldorf | Steigenberger Parkhotel
Germany | Elmau | Schloss Elmau
Germany | Eltville | Schloss Reinhartshausen
Germany | Essen | Schlosshotel Hugenpoet
Germany | Frankfurt | Grandhotel Hessischer Hof
Germany | Frankfurt | Hilton
Germany | Frankfurt | Jumeirah
Germany | Frankfurt | Steigenberger Frankfurter Hof
Germany | Frankfurt | Villa Kennedy
Germany | Frankfurt | Westin Grand
Germany | Frankfurt Airport | Hilton
Germany | Glücksburg | Alter Meierhof Vitalhotel
Germany | Hamburg | Atlantic Kempinski
Germany | Hamburg | Fairmont Hotel Vier Jahreszeiten
Germany | Hamburg | Fontenay
Germany | Hamburg | Grand Elysee
Germany | Hamburg | Louis C. Jacob
Germany | Hamburg | Park Hyatt
Germany | Heidelberg | Europäischer Hof
Germany | Heiligendamm | Grand Hotel
Germany | Heringsdorf | Romantik Seehotel Ahlbecker Hof
Germany | Hinterzarten | Parkhotel Adler
Germany | Kronberg | Schlosshotel Kronberg
Germany | Leipzig | Fuerstenhof (Luxury Collection by Starwood)
Germany | Leipzig | Steigenberger Grandhotel Handelshof
Germany | Mainz | Hyatt Regency
Germany | Munich | Bayerischer Hof
Germany | Munich | Charles
Germany | Munich | Mandarin Oriental
Germany | Munich | Sofitel Bayerpost
Germany | Munich | Vier Jahreszeiten Kempinski
Germany | Neu-Isenburg | Kempinski Gravenbruch
Germany | Ofterschwang | Sonnenalp Resort
Germany | Rottach-Egern | Althoff Seehotel Überfahrt
Germany | Stuttgart | Althoff Hotel am Schlossgarten
Germany | Weimar | Elephant (Luxury Collection by Starwood)
Germany | Weissenhaus | Grand Village Resort
Germany | Wiesbaden | Nassauer Hof
Germany | Wolfsburg | Ritz-Carlton
Germany | Zweiflingen-Friedrichsruhe | Wald & Schloßhotel
Gibraltar | Sunborn
Greece | Athens | Grande Bretagne
Greece | Athens | King George
Greece | Central Macedonia | Danai Beach
Greece | Corfu | Domes Miramare
Greece | Corfu | Grecotel Imperial
Greece | Corfu | Ikos Dassia
Greece | Crete | Blue Palace
Greece | Crete | Caramel Grecotel Boutique
Greece | Crete | Casa Delfino
Greece | Crete | Daios Cove
Greece | Crete | Domes Norez Chania
Greece | Crete | Elounda Bay Palace
Greece | Crete | Elounda Beach & Villas
Greece | Crete | Elounda Mare
Greece | Crete | Elounda Peninsula All Suite
Greece | Crete | Nana Princess
Greece | Crete | St. Nicolas Bay
Greece | Halkidiki | Eagles Palace
Greece | Halkidiki | Eagles Villas
Greece | Halkidiki | Ikos Olivia
Greece | Halkidiki | Pomegranate
Greece | Halkidiki | Porto Carras – Villa Galini
Greece | Halkidiki | Porto Sani Village
Greece | Halkidiki | Sani Asterias Suites
Greece | Halkidiki | Sani Beach
Greece | Halkidiki | Sani Beach Club
Greece | Halkidiki | Sani Dunes
Greece | Kavala | Imaret
Greece | Mykonos | Belvedere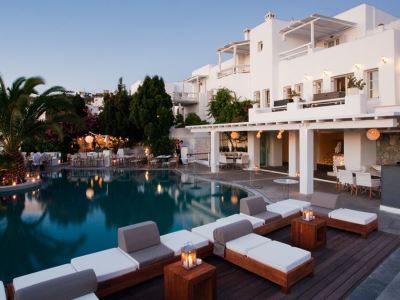 Greece | Mykonos | Bill & Coo Suites and Lounge
Greece | Mykonos | Cavo Tagoo
Greece | Mykonos | Grand
Greece | Mykonos | Greco Philia
Greece | Mykonos | Imperial
Greece | Mykonos | Kivotos
Greece | Mykonos | La Residence
Greece | Mykonos | Royal Myconian
Greece | Mykonos | Saint John Villas
Greece | Mykonos | Santa Marina Resort & Villas
Greece | Mykonos | Utopia
Greece | Mykonos | Villa Collection
Greece | Peloponnese | Amanzoe
Greece | Peloponnese | Romanos
Greece | Santorini | Aigialos
Greece | Santorini | Ambassador Aegean
Greece | Santorini | Andronis Luxury Suites
Greece | Santorini | Canaves
Greece | Santorini | Canaves Oia Epitome
Greece | Santorini | Grace
Greece | Santorini | Katikies
Greece | Santorini | Mystique
Greece | Santorini | Perivolas
Greece | Santorini | Santo Maris
Greece | Saronikos | Grand Resort Lagonissi
Greece | Vari-Voula-Vouliagmeni | Arion
Greece | Zakynthos | Porto Zante Villas
Grenada | Spice Island Beach
Hungary | Budapest | Corinthia
Hungary | Budapest | Four Seasons Gresham Palace
Hungary | Budapest | New York Palace (fr. Boscolo)
Hungary | Budapest | Ritz-Carlton
India | Agra | Oberoi Amarvilas
India | Ajabgarh | Amanbagh
India | Bengaluru | ITC Gardenia
India | Bengaluru | Leela Palace
India | Bengaluru | Shangri-La
India | Cansaulim (Goa) | Park Hyatt
India | Cavelossim (Goa) | Leela
India | Chennai | ITC Grand Chola
India | Chennai | Leela Palace
India | Chennai | Park Hyatt
India | Gurgaon | ITC Grand Bharat
India | Gurgaon | Leela Ambience
India | Gurgaon | Oberoi
India | Gurgaon | Taj City Centre
India | Hyderabad | Park Hyatt
India | Hyderabad | Taj Falaknuma Palace
India | Jaipur | ITC Rajputana
India | Jaipur | Oberoi Rajvilas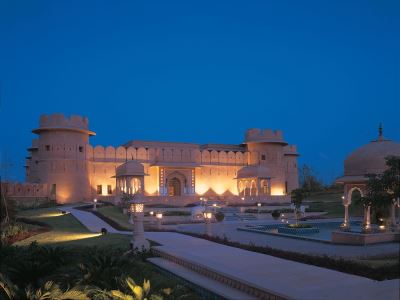 India | Jaipur | Raj Palace
India | Jaipur | Rambagh Palace
India | Jodhpur | Umaid Bhawan Palace
India | Kookas | Fairmont
India | Kookas | JW Marriott Jaipur
India | Kookas | Shiv Vilas
India | Mahabalipuram | InterContinental
India | Mashobra | Wildflower Hall in Himalayas
India | Mumbai | Oberoi
India | Mumbai | St. Regis
India | Mumbai | Taj Mahal Palace
India | Mussoorie | JW Marriott Walnut Grove
India | Narendranagar | Ananda in the Himalayas
India | New Delhi | Imperial
India | New Delhi | JW Marriott Aerocity
India | New Delhi | Leela Palace
India | New Delhi | Lodhi
India | New Delhi | Taj Palace
India | Ranthambore | Aman-I-Khas
India | Sawai Madhopur | Oberoi Vanyavilas
India | Shimla | Oberoi Cecil
India | Udaipur | Leela Palace
India | Udaipur | Oberoi Udaivilas
India | Udaipur | Taj Lake Palace
Indonesia | Bandung | Padma
Indonesia | Bintan Island | Banyan Tree
Indonesia | Bintan Island | Sanchaya
Indonesia | Borobudur | Amanjiwo
Indonesia | Jakarta | Dharmawangsa
Indonesia | Jakarta | Fairmont
Indonesia | Jakarta | Four Seasons
Indonesia | Jakarta | Hermitage
Indonesia | Jakarta | Keraton at Plaza
Indonesia | Jakarta | Mandarin Oriental
Indonesia | Jakarta | Raffles
Indonesia | Jimbaran (Bali) | Ayana (plus RIMBA, Villas)
Indonesia | Jimbaran (Bali) | Belmond Puri
Indonesia | Jimbaran (Bali) | Four Seasons
Indonesia | Jimbaran (Bali) | InterContinental
Indonesia | Kedewatan (Bali) | Amandari
Indonesia | Kedewatan (Bali) | Royal Pita Maha
Indonesia | Manggis | Amankila
Indonesia | Moyo Island | Amanwana
Indonesia | Nusa Dua (Bali) | Amanusa
Indonesia | Nusa Dua (Bali) | Laguna
Indonesia | Nusa Dua (Bali) | Mulia
Indonesia | Nusa Dua (Bali) | St. Regis
Indonesia | Payangan (Bali) | COMO Shambhala Estate
Indonesia | Permuteran (Bali) | Matahari Beach
Indonesia | Sayan (Bali) | Four Seasons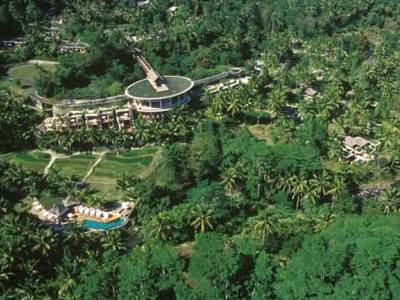 Indonesia | Seminyak (Bali) | Legian
Indonesia | Seminyak (Bali) | Oberoi
Indonesia | Seminyak (Bali) | Samaya
Indonesia | Seminyak (Bali) | Seminyak Beach
Indonesia | Seminyak (Bali) | W Retreat
Indonesia | Sumba | Nihiwatu
Indonesia | Surabaya | Majapahit
Indonesia | Tanjung (Lombok) | Oberoi
Indonesia | Ubud (Bali) | Chedi Club Tanah Gajah
Indonesia | Ubud (Bali) | COMO Uma
Indonesia | Ubud (Bali) | Mandapa a Ritz-Carlton Reserve
Indonesia | Ubud (Bali) | Viceroy
Indonesia | Uluwatu (Bali) | Bvlgari
Indonesia | Ungasan (Bali) | Banyan Tree
Ireland | Adare | Adare Manor
Ireland | Ballyfin | Demesne
Ireland | Castlemartyr | Castlemartyr
Ireland | Cong | Ashford Castle
Ireland | Cork | Hayfield Manor
Ireland | Dublin | Merrion
Ireland | Dublin | Shelbourne Renaissance
Ireland | Dublin | Westbury
Ireland | Enniskerry | Powerscourt
Ireland | Kenmare | Sheen Falls Lodge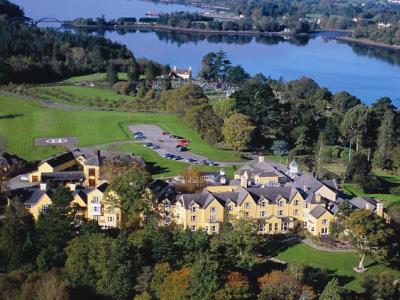 Ireland | Killarney | Park
Ireland | Newmarket-on-Fergus | Dromoland Castle
Ireland | Straffan | K Club
Israel | Jerusalem | American Colony
Israel | Jerusalem | King David
Israel | Jerusalem | Waldorf=Astoria
Israel | Tel Aviv | Jaffa
Italy | Agrigento | Villa Athena
Italy | Amalfi | NH Collection Grand Hotel Convento di Amalfi
Italy | Amalfi | Santa Caterina
Italy | Bagno a Ripoli | Villa La Massa
Italy | Barberino di Mugello | Villa Le Maschere
Italy | Blevio | CastaDiva Resort
Italy | Bologna | Grand Hotel Majestic
Italy | Capri | Caesar Augustus
Italy | Capri | J.K. Place
Italy | Capri | Palace
Italy | Capri | Punta Tragara
Italy | Capri | Quisisana e Grand Hotel
Italy | Capri | Tiberio Palace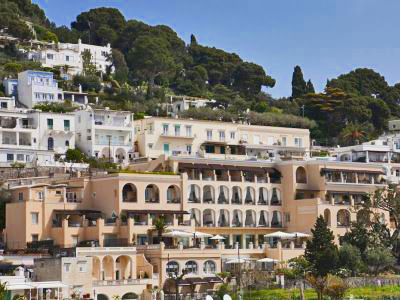 Italy | Castelnuovo Berardenga | Castel Monastero
Italy | Castelnuovo Berardenga | Le Fontanelle
Italy | Castiglione della Pescaia | L'Andana
Italy | Cavaion Veronese | Villa Cordevigo Wine Relais
Italy | Cernobbio | Grand Hotel Villa d'Este
Italy | Chiusdino | Borgo Santo Pietro
Italy | Corrubbio San Pietro in Cariano | Byblos Art Hotel Villa Amistà
Italy | Cortina d'Ampezzo | Cristallo
Italy | Erbusco | L'Albereta
Italy | Fiesole | Villa San Michele
Italy | Florence | Bernini Palace
Italy | Florence | Four Seasons
Italy | Florence | Helvetia & Bristol
Italy | Florence | Il Salviatino
Italy | Florence | J.K. Place
Italy | Florence | Portrait
Italy | Florence | Savoy
Italy | Florence | St. Regis
Italy | Florence | Villa Cora
Italy | Florence | Villa la Vedetta
Italy | Florence | Westin Excelsior
Italy | Guarene | Castello
Italy | Ischia | L'Albergo della Regina Isabella
Italy | Ischia | Mezzatorre Resort
Italy | Ischia | Punta Molino Beach Resort
Italy | Ischia | Terme Manzi Hotel
Italy | La Salle | Mont Blanc Hotel Village
Italy | Ladispoli | La Posta Vecchia
Italy | Lecce | Risorgimento Resort
Italy | Lido di Jesolo | Falkensteiner
Italy | Matera | Palazzo Gattini
Italy | Merano | Grand Hotel Palace – Espace Henri Chenot
Italy | Merano | Villa Eden
Italy | Milan | Armani
Italy | Milan | Bulgari
Italy | Milan | Château Monfort
Italy | Milan | Excelsior Gallia
Italy | Milan | Four Seasons
Italy | Milan | Mandarin Oriental
Italy | Milan | Palazzo Parigi
Italy | Milan | Park Hyatt
Italy | Milan | Principe di Savoia
Italy | Montalcino | Rosewood Castiglion Del Bosco
Italy | Napoli | Grande Albergo Vesuvio
Italy | Oleggio Castello | Castello Dal Pozzo
Italy | Palau | Capo d'Orso Thalasso
Italy | Palermo | Villa Igiea
Italy | Pievescola Casole d'Elsa | Relais La Suvera
Italy | Porto Cervo Arzachena | Cala di Volpe
Italy | Porto Cervo Arzachena | Cervo
Italy | Porto Cervo Arzachena | Pitrizza
Italy | Porto Cervo Arzachena | Romazzino
Italy | Porto Ercole Monte Argentario | Il Pellicano
Italy | Porto Rotondo Olbia | Sporting
Italy | Portofino | Belmond Splendido
Italy | Positano | Il San Pietro
Italy | Positano | Le Sirenuse
Italy | Positano | Villa Franca
Italy | Pula | Forte Village (+ Castello, Le Dune, Villa del Parco)
Italy | Ravello | Palazzo Avino
Italy | Riva del Garda | Lido Palace
Italy | Rome | Aldrovandi Villa Borghese
Italy | Rome | Cavalieri, Waldorf=Astoria Hotels & Resorts
Italy | Rome | De Russie
Italy | Rome | Eden
Italy | Rome | Fendi Private Suites
Italy | Rome | Grand Hotel Palace
Italy | Rome | Hassler
Italy | Rome | J.K. Place
Italy | Rome | Palazzo Naiadi (fr. Boscolo Exedra)
Italy | Rome | Parco dei Principi
Italy | Rome | Regina Baglioni
Italy | Rome | St. Regis
Italy | Rome | Westin Excelsior
Italy | Saint-Vincent | Grand Hotel Billia
Italy | San Giovanni Valle Aurina | Alpenpalace
Italy | Sant'Agnello | Grand Hotel Cocumella
Italy | Savelletri Fasano | Borgo Egnazia
Italy | Savelletri Fasano | Masseria San Domenico
Italy | Savelletri Fasano | Masseria Torre Maizza
Italy | Sciaccia | Verdura Resort
Italy | Sorrento | Bellevue Syrene
Italy | Sorrento | Grand Hotel Ambasciatori
Italy | Sorrento | Grand Hotel Excelsior Vittoria
Italy | Stresa | Grand Hotel des Iles Borromées
Italy | Stresa | Villa Aminta
Italy | Taormina | Belmond Grand Hotel Timeo
Italy | Taormina | San Domenico Palace
Italy | Taormina | The Ashbee
Italy | Tavarnelle Val di Pesa | Castello del Nero
Italy | Tremezzo | Grand Hotel
Italy | Venice | Aman Canale Grande
Italy | Venice | Bauer (+ Il Palazzo, + Palladio)
Italy | Venice | Belmond Cipriani & Palazzo Vendramin
Italy | Venice | Ca' Sagredo
Italy | Venice | Danieli
Italy | Venice | Excelsior LIDO
Italy | Venice | Grand Hotel Dei Dogi (fr. Boscolo)
Italy | Venice | Gritti Palace
Italy | Venice | JW Marriott Resort
Italy | Venice | Luna Baglioni
Italy | Venice | Palazzina
Italy | Venice | San Clemente Palace Hotel & Resort
Italy | Venice | Westin Europa & Regina
Italy | Vico Equense | Grand Hotel Angiolieri
Italy | Vulcano | Therasia Resort
Jamaica | Montego Bay | Half Moon
Japan | Ise-Shima | Amanemu
Japan | Kyoto | Four Seasons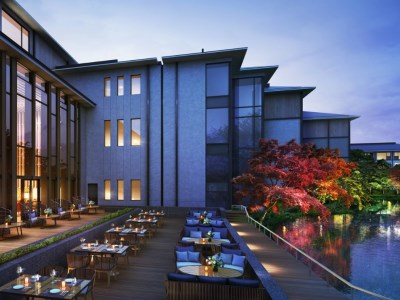 Japan | Kyoto | Ritz-Carlton
Japan | Nago | Ritz-Carlton
Japan | Osaka | InterContinental
Japan | Osaka | St. Regis
Japan | Tokyo | Aman
Japan | Tokyo | Capitol Tokyu
Japan | Tokyo | Conrad
Japan | Tokyo | Imperial
Japan | Tokyo | Mandarin Oriental
Japan | Tokyo | Palace
Japan | Tokyo | Park Hyatt
Japan | Tokyo | Peninsula
Japan | Tokyo | Prince Gallery
Kazakhstan | Almaty | Ritz-Carlton
Kazakhstan | Astana | Ritz-Carlton
Kazakhstan | Astana | St. Regis
Kazakhstan | Shymkent | Rixos Khadisha
Kenya | Diani Beach | Swahili Beach
Kenya | Nairobi | Fairmont Norfolk
Kenya | Nairobi | Hemingways
Kenya | Nairobi | Villa Rosa Kempinski
Kenya | Nanyuki | Fairmont Mount Kenya Safari
Korea, Rep. of | Busan | Park Hyatt
Korea, Rep. of | Gangneung | Seamarq
Korea, Rep. of | Jeju | Shilla
Korea, Rep. of | Seoul | Conrad
Korea, Rep. of | Seoul | Four Seasons
Korea, Rep. of | Seoul | Park Hyatt
Korea, Rep. of | Seoul | Shilla
Korea, Rep. of | Seoul | Signiel
Kuwait | Kuwait City | Sheraton
Kuwait | Salmiyah | Regency
Laos | Luang Prabang | Amankata
Laos | Luang Prabang | Sofitel
Lebanon | Beirut | Four Seasons
Lebanon | Beirut | Gray
Lebanon | Beirut | Phoenicia InterContinental
Lebanon | Broummana | Grand Hills
Lithuania | Vilnius | Pacai
Malaysia | Ipoh | Banjaran Hotsprings Retreat
Malaysia | Kuala Lumpur | Majestic
Malaysia | Kuala Lumpur | Mandarin Oriental
Malaysia | Kuala Lumpur | St. Regis
Malaysia | Langkawi | Danna
Malaysia | Langkawi | Datai
Malaysia | Langkawi | Four Seasons
Malaysia | Langkawi | Ritz-Carlton
Malaysia | Langkawi | St. Regis
Malaysia | Pangkor | Pangkor Laut
Malaysia | Penang | Eastern & Oriental
Maldives | Anantara Kihavah Villas
Maldives | Ayada
Maldives | Baros
Maldives | Cheval Blanc
Maldives | COMO Cocoa Island
Maldives | COMO Maalifushi
Maldives | Constance Halaveli
Maldives | Constance Moofushi
Maldives | Dhevanafushi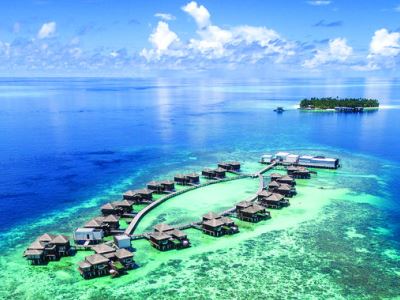 Maldives | Four Seasons at Kuda Huraa
Maldives | Four Seasons at Landaa Giraavaru
Maldives | Gili Lankanfushi
Maldives | JA Manafaru
Maldives | Jumeirah Vittaveli
Maldives | Kandolhu Island
Maldives | Milaidhoo
Maldives | Naladhu
Maldives | One&Only Reethi Rah
Maldives | Park Hyatt Hadahaa
Maldives | Soneva Fushi
Maldives | Soneva Jani
Maldives | St. Regis Vommuli
Maldives | Vakkaru
Maldives | Velaa Private Island
Malta | Valletta | Phoenicia
Mauritius | Beachcomber Royal Palm
Mauritius | Constance Le Prince
Mauritius | Four Seasons at Anahita
Mauritius | Heritage Le Telfair Golf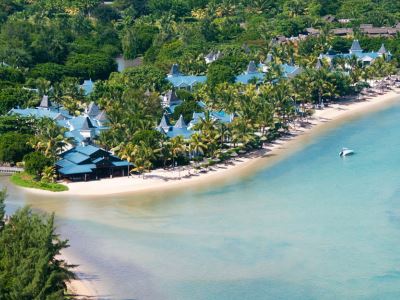 Mauritius | Le Touessrok Shangri-La
Mauritius | LUX Belle Mare
Mauritius | Oberoi
Mauritius | Residence
Mauritius | St. Regis
Mexico | Acapulco | Encanto
Mexico | Cabo San Lucas | Cape
Mexico | Cabo San Lucas | Chileno Bay
Mexico | Cabo San Lucas | Esperanza
Mexico | Cabo San Lucas | Resort at Pedregal
Mexico | Cancun | Nizuc
Mexico | Cancun | Secrets The Vine
Mexico | Chochola | Chable
Mexico | Cuernavaca | Anticavilla
Mexico | Ixtapa | Cala de Mar
Mexico | Mexico City | Live Aqua
Mexico | Mexico City | St. Regis
Mexico | Monterrey | Live Aqua
Mexico | Playa del Carmen | Banyan Tree Mayakoba
Mexico | Playa del Carmen | Rosewood Mayakoba
Mexico | Playa Maroma | Belmond Maroma
Mexico | Puerto Morelos | Zoetry Paraiso de la Bonita
Mexico | Punta de Mita | St. Regis
Mexico | San Jose del Cabo | Las Ventanas al Paraiso
Mexico | San Jose del Cabo | One&Only Palmilla
Mexico | San Miguel de Allende | Rosewood
Mexico | Zihuatanejo | La Casa Que Canta
Monaco | Monte-Carlo | De Paris
Monaco | Monte-Carlo | Hermitage
Monaco | Monte-Carlo | Metropole
Montenegro | Sveti Stefan | Aman
Montenegro | Tivat | Regent Porto Montenegro
Morocco | Asni | Kasbah Tamadot
Morocco | Casablanca | Four Seasons
Morocco | Fes | Palais Faraj
Morocco | Fes | Riad Fes
Morocco | Fnideq | Banyan Tree Tamouda Bay
Morocco | Ifrane | Michlifen
Morocco | Marrakech | Amanjena
Morocco | Marrakech | Barriere Le Naoura
Morocco | Marrakech | Dar Rhizlane
Morocco | Marrakech | Fairmont Royal Palm
Morocco | Marrakech | Ksar Char-Bagh
Morocco | Marrakech | La Mamounia
Morocco | Marrakech | La Sultana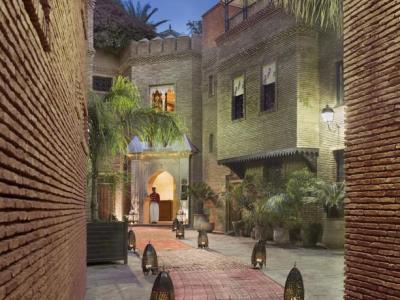 Morocco | Marrakech | La Villa des Orangers
Morocco | Marrakech | Mandarin Oriental
Morocco | Marrakech | Palais Namaskar
Morocco | Marrakech | Royal Mansour
Morocco | Marrakech | Selman
Nepal | Kathmandu | Dwarika's
Netherlands, The | Amsterdam | Conservatorium
Netherlands, The | Amsterdam | De L'Europe
Netherlands, The | Amsterdam | Dylan
Netherlands, The | Amsterdam | InterContinental Amstel
Netherlands, The | Amsterdam | Okura
Netherlands, The | Amsterdam | Pulitzer
Netherlands, The | Amsterdam | Waldorf=Astoria
Netherlands, The | The Hague | Des Indes
New Zealand | Arrowtown | Millbrook
New Zealand | Featherston | Wharekauhau Country Estate
New Zealand | Matauri Bay | Lodge at Kauri Cliffs
New Zealand | Taupo | Huka Lodge
Nicaragua | Rivas | Mukul (temporary closed)
Norway | Oslo | Continental
Oman, Sultanate of | Jabal Akhdar | Alila Jabal Akhdar
Oman, Sultanate of | Muscat | Al Bustan Palace Ritz-Carlton
Oman, Sultanate of | Muscat | Chedi
Oman, Sultanate of | Salalah | Al Baleed by Anantara
Oman, Sultanate of | Zighy Bay | Six Senses
Peru | Cusco | Belmond Monasterio
Peru | Urubamba | Tambo del Inka
Philippines | Manila | Peninsula
Philippines | Pamalican Island | Amanpulo
Philippines | Siargao | Nay Palad (fr. Dedon Island)
Poland | Krakow | Unicus Palace
Poland | Polanica Zdroj | Dr Irena Eris
Poland | Warsaw | Bellotto
Poland | Warsaw | Bristol
Poland | Warsaw | Raffles Europejski
Poland | Wroclaw | Monopol
Portugal | Albufeira | EPIC SANA
Portugal | Albufeira | Pine Cliffs
Portugal | Albufeira | Pine Cliffs Residence & Suites
Portugal | Albufeira | Vila Joya
Portugal | Cascais | Albatroz
Portugal | Cascais | Grande Real Villa Italia
Portugal | Cascais | Martinhal
Portugal | Cascais | Oitavos
Portugal | Estoril | Palacio
Portugal | Evora | Convento do Espinheiro
Portugal | Funchal (Madeira) | Belmond Reid's Palace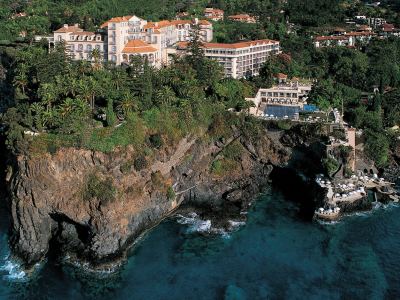 Portugal | Lagoa | Vilalara Thalassa Resort
Portugal | Lagoa | Vila Vita Parc Resort
Portugal | Linho | Penha Longa
Portugal | Lisbon | Four Seasons Ritz
Portugal | Lisbon | Olissippo Lapa Palace
Portugal | Montemor-o-Novo | L'AND Vineyards
Portugal | Portimao | Bela Vista
Portugal | Porto | Pestana Palacio do Freixo
Portugal | Quinta do Lago | Quinta Do Lago
Portugal | Sagres | Martinhal
Portugal | Samodaes | Six Senses Douro Valley
Portugal | Vidago | Palace
Portugal | Vila Nova de Gaia | Yeatman
Portugal | Vila Vicosa | Marmoris
Portugal | Vilamoura | Tivoli Victoria
Puerto Rico | Dorado | Dorado Beach a Ritz-Carlton Reserve
Puerto Rico | Rio Grande | St. Regis Bahia
Qatar | Doha | Banana Island by Anantara
Qatar | Doha | Four Seasons
Qatar | Doha | Marsa Malaz Kempinski
Qatar | Doha | Ritz-Carlton
Qatar | Doha | Sharq Village a Ritz-Carlton
Qatar | Doha | Sheraton Grand
Qatar | Doha | St. Regis
Qatar | Doha | W
Reunion Islands | Petite-Île | Palm
Russia | Barvikha (Moscow Region) | Barvikha
Russia | Moscow | Ararat Park Hyatt
Russia | Moscow | Baltschug Kempinski
Russia | Moscow | Four Seasons
Russia | Moscow | Ritz-Carlton
Russia | Moscow | St. Regis Nikolskaya
Russia | Moscow | Swissotel Krasnye Holmy
Russia | Sochi | Rodina Grand
Russia | St Petersburg | Astoria
Russia | St Petersburg | Belmond Grand Europe
Russia | St Petersburg | Corinthia
Russia | St Petersburg | Four Seasons Lion Palace
Russia | St Petersburg | Kempinski Moika 22
Russia | St Petersburg | State Hermitage Museum Official Hotel
Saint Kitts and Nevis | Saint Kitts | Park Hyatt
Saint Lucia | Jade Mountain
Saint Lucia | Sugar Beach Viceroy
Saint Vincent and the Grenadines | Mustique | Cotton House
Saint-Barthelemy | Cheval Blanc
Saint-Barthelemy | Eden Rock
Saint-Barthelemy | Guanahani
Saint-Barthelemy | Le Sereno
Saint-Martin | Belmond La Samanna
Saudi Arabia | Jeddah | Assila
Saudi Arabia | Jeddah | Park Hyatt
Saudi Arabia | Jeddah | Ritz-Carlton
Saudi Arabia | Jeddah | Waldorf=Astoria Qasr Al Sharq
Saudi Arabia | Mecca | Raffles Palace
Saudi Arabia | Riyadh | Narcissus
Saudi Arabia | Riyadh | Ritz-Carlton
Serbia | Belgrade | Metropole Palace
Serbia | Belgrade | Square Nine
Seychelles | Banyan Tree
Seychelles | Constance Lemuria
Seychelles | Four Seasons
Seychelles | Four Seasons Desroches Island
Seychelles | Maia
Seychelles | North Island
Seychelles | Raffles
Seychelles | Six Senses Zil Pasyon
Singapore | Sentosa | Capella
Singapore | Capitol Kempinski
Singapore | Fullerton
Singapore | Fullerton Bay
Singapore | Mandarin Oriental
Singapore | Parkroyal on Pickering
Singapore | Raffles
Singapore | Ritz-Carlton Millenia
Singapore | Six Senses Duxton
Singapore | Sofitel So
Singapore | St. Regis
Slovakia | Strbske Pleso | Grand Kempinski High Tatras
Slovakia | Vrakun | Chateau Amade
Slovenia | Portoroz | Kempinski Palace
Slovenia | Rogaska Slatina | Aleksander
South Africa | Bantry Bay (Cape Town) | Ellerman House
South Africa | Camps Bay (Cape Town) | Twelve Apostles
South Africa | Cape Town | Belmond Mount Nelson
South Africa | Cape Town | Cape Grace
South Africa | Cape Town | Silo
South Africa | Cape Town | Taj
South Africa | Constantia (Cape Town) | Alphen Boutique
South Africa | Constantia (Cape Town) | Cellars-Hohenort
South Africa | Fourways | Palazzo Montecasino
South Africa | Franschhoek | La Residence
South Africa | Franschhoek | Leeu Estates
South Africa | George | Fancourt
South Africa | Graaff-Reinet | Drostdy
South Africa | Harkerville | Hunter's Country House
South Africa | Herkerville | Tsala Treetop Lodge
South Africa | Johannesburg | 54 on Bath
South Africa | Johannesburg | Four Seasons Westcliff
South Africa | Johannesburg | Winston
South Africa | Sandton | Fairlawns Boutique
South Africa | Sandton | Saxon
South Africa | Summerstrand | Boardwalk
South Africa | Sun City | Palace of Lost City
South Africa | Umhlanga Rocks | Oyster Box
Spain | Baqueira-Beret | La Pleta
Spain | Barcelona | ABaC
Spain | Barcelona | Almanac
Spain | Barcelona | Arts
Spain | Barcelona | Casa Fuster
Spain | Barcelona | Claris
Spain | Barcelona | Cotton House
Spain | Barcelona | Gran La Florida
Spain | Barcelona | Majestic
Spain | Barcelona | Mandarin Oriental
Spain | Barcelona | NH Collection Tower (fr. Hesperia Tower)
Spain | Barcelona | Omm
Spain | Barcelona | Palace
Spain | Barcelona | Serras
Spain | Barcelona | The One
Spain | Barcelona | W
Spain | Benahavis | Villa Padierna Palace
Spain | Burgos | Landa
Spain | Casares | Finca Cortesin
Spain | Castell-Platja d'Aro | Hostal de La Gavina
Spain | Elciego (La Rioja) | Marques de Riscal
Spain | Fuerteventura | Elba Palace Golf
Spain | Fuerteventura | Gran Atlantis Bahia Real
Spain | Fuerteventura | Sheraton
Spain | Gran Canaria | Santa Catalina
Spain | Gran Canaria | Seaside Gran Residencia
Spain | Granada | Hospes Palacio de los Patos
Spain | Ibiza | Hacienda Na Xamena
Spain | Ibiza | Nobu
Spain | Lanzerote | Gran Castillo
Spain | Lanzerote | The Volcan
Spain | Loja | La Bobadilla
Spain | Madrid | Gran Hotel Ingles
Spain | Madrid | Heritage
Spain | Madrid | Hospes
Spain | Madrid | Principal
Spain | Madrid | Puerta America
Spain | Madrid | Ritz
Spain | Madrid | Urban
Spain | Madrid | Villa Magna
Spain | Madrid | Westin Palace
Spain | Malaga | Gran Miramar
Spain | Mallorca | Belmond La Residencia
Spain | Mallorca | Cap Rocat
Spain | Mallorca | Castell Son Claret
Spain | Mallorca | Castillo Son Vida
Spain | Mallorca | Jumeirah Port Soller
Spain | Mallorca | Park Hyatt
Spain | Mallorca | Pleta de Mar
Spain | Mallorca | Reserva Rotana
Spain | Mallorca | Sant Francesc Singular
Spain | Mallorca | Son Net
Spain | Mallorca | St. Regis Mardavall
Spain | Marbella | Club
Spain | Marbella | Puente Romano
Spain | Minorca | Can Faustino
Spain | Oviedo | Las Caldas
Spain | Pamploma | Gran La Perla
Spain | Parres | Puebloastur
Spain | San Sebastian | Maria Cristina
Spain | Seville | Alfonso XIII
Spain | Seville | Palacio Villapanes
Spain | Tenerife | Abama Ritz-Carlton
Spain | Tenerife | Baobab Suites
Spain | Tenerife | Gran Bahia del Duque
Spain | Tenerife | Iberostar El Mirador Gran Hotel
Spain | Tenerife | Royal Garden Villas
Spain | Tenerife | Sheraton La Caleta
Spain | Toldeo | Valdepalacios Torrico
Spain | Torrent d'Emporda | Mas de Torrent
Spain | Vilafranca del Penedes | Mastinell
Sri Lanka | Galle | Amangalla
Sri Lanka | Tangalle | Amanwella
Sri Lanka | Weligama | Cape
Sweden | Stockholm | Grand
Sweden | Stockholm | Lydmar
Switzerland | Andermatt | Chedi
Switzerland | Arosa | Tschuggen Grand Hotel
Switzerland | Ascona | Castello del Sole
Switzerland | Ascona | Eden Roc
Switzerland | Ascona | Giardino
Switzerland | Bad Ragaz | Grand Resort
Switzerland | Basel | Les Trois Rois
Switzerland | Berne | Bellevue Palace
Switzerland | Berne | Schweizerhof
Switzerland | Crans-Montana | Guarda Golf
Switzerland | Crans-Montana | LeCrans
Switzerland | Ennetbürgen | Bürgenstock Resort
Switzerland | Ennetbürgen | Villa Honegg
Switzerland | Flims Waldhaus | Waldhaus Flims Mountain Resort
Switzerland | Geneva | Beau-Rivage
Switzerland | Geneva | D'Angleterre
Switzerland | Geneva | Four Seasons Hotel Des Bergues
Switzerland | Geneva | Grand Hotel Kempinski
Switzerland | Geneva | InterContinental
Switzerland | Geneva | La Réserve
Switzerland | Geneva | Le Richemond
Switzerland | Geneva | Mandarin Oriental
Switzerland | Geneva | President-Wilson
Switzerland | Gstaad | Alpina
Switzerland | Gstaad | Ermitage Schoenried
Switzerland | Gstaad | Grand Hotel Bellevue
Switzerland | Gstaad | Palace
Switzerland | Gstaad | Park
Switzerland | Gstaad | Ultima
Switzerland | Interlaken | Victoria-Jungfrau Grand Hotel
Switzerland | Lausanne | Beau-Rivage Palace
Switzerland | Lausanne | Palace
Switzerland | Lausanne | Royal Savoy
Switzerland | Lenk | Lenkerhof Alpine Resort
Switzerland | Lucerne | Grand Hotel National
Switzerland | Lucerne | Palace
Switzerland | Lucerne | Schweizerhof
Switzerland | Lucerne | The Hotel
Switzerland | Lugano | Grand Hotel Villa Castagnola
Switzerland | Lugano | Splendide Royal
Switzerland | Lugano | Villa Principe Leopoldo
Switzerland | Montreux | Fairmont Montreux Palace
Switzerland | Neuchâtel | Palafitte
Switzerland | Pontresina | Grand Hotel Kronenhof
Switzerland | Sils-Maria | Waldhaus
Switzerland | St. Moritz | Badrutt's Palace
Switzerland | St. Moritz | Carlton
Switzerland | St. Moritz | Giardino Mountain
Switzerland | St. Moritz | Kempinski Grand Des Bains
Switzerland | St. Moritz | Kulm
Switzerland | St. Moritz | Suvretta House
Switzerland | Verbier | W
Switzerland | Vevey | Des Trois Couronnes
Switzerland | Vevey | Grand Hôtel du Lac
Switzerland | Vevey | Le Mirador
Switzerland | Vitznau | Park
Switzerland | Weggis | Chenot Palace (2019)
Switzerland | Zermatt | Mont Cervin Palace
Switzerland | Zermatt | Omnia
Switzerland | Zermatt | Riffelalp Resort 2222 m
Switzerland | Zermatt | Zermatterhof
Switzerland | Zurich | Atlantis by Giardino
Switzerland | Zurich | Baur au Lac
Switzerland | Zurich | Dolder Grand
Switzerland | Zurich | Park Hyatt
Switzerland | Zurich | Savoy Baur en Ville
Switzerland | Zurich | Widder Hotel
Tanzania | Bwejuu | Baraza
Tanzania | Kizimkazi | Residence Zanzibar
Tanzania | Nungwi | Diamonds Star of the East
Tanzania | Nungwi | Riu Palace Zanzibar (fr. Hideaway of Nungwi)
Tanzania | Pwani Mchangani | Neptune Pwani Beach
Tanzania | Stone Town | Park Hyatt Zanzibar
Thailand | Bangkok | 137 Pillars
Thailand | Bangkok | Banyan Tree
Thailand | Bangkok | COMO Metropolitan
Thailand | Bangkok | Hansar
Thailand | Bangkok | Mandarin Oriental
Thailand | Bangkok | Muse Langsuan
Thailand | Bangkok | Okura Prestige
Thailand | Bangkok | Park Hyatt
Thailand | Bangkok | Peninsula
Thailand | Bangkok | Shangri-La
Thailand | Bangkok | Sheraton Grande Sukhumvit
Thailand | Bangkok | Siam
Thailand | Bangkok | Siam Kempinski
Thailand | Bangkok | St. Regis
Thailand | Bangkok | Sukhothai
&nb